The delightfully simple budget & bill payment agenda
100% free to get started and no credit card required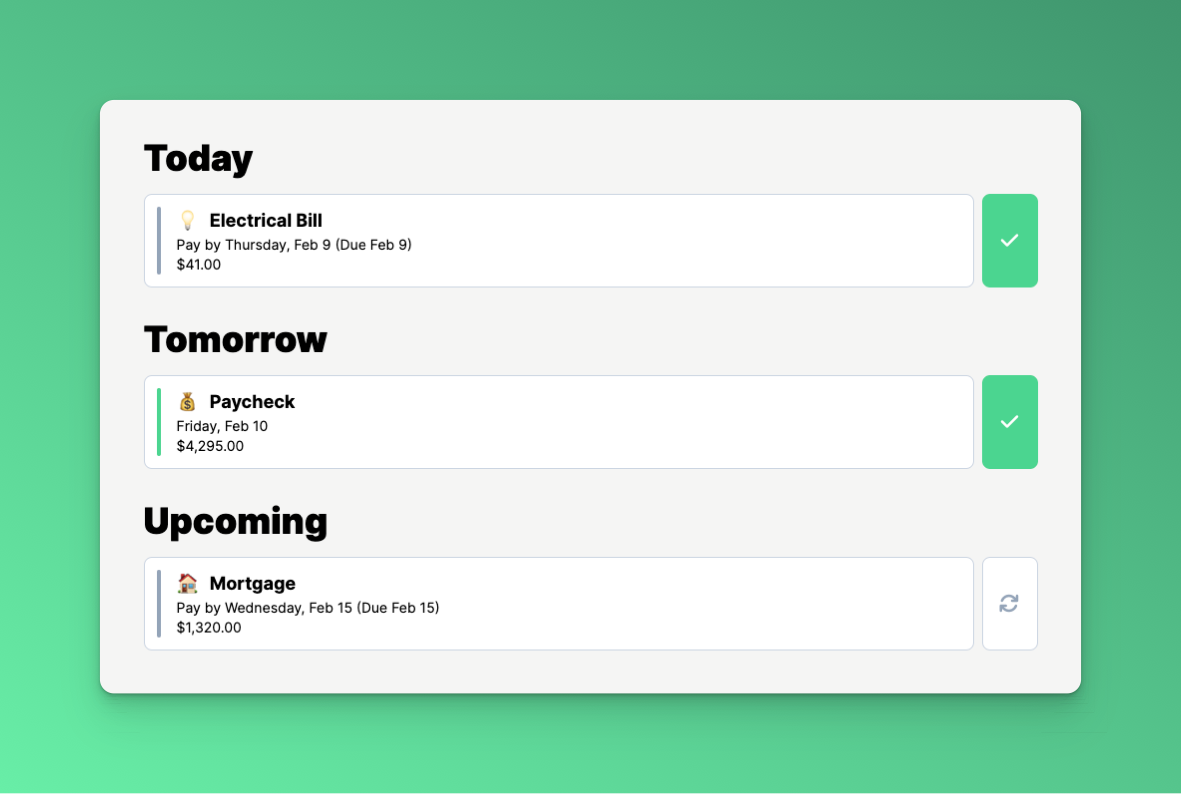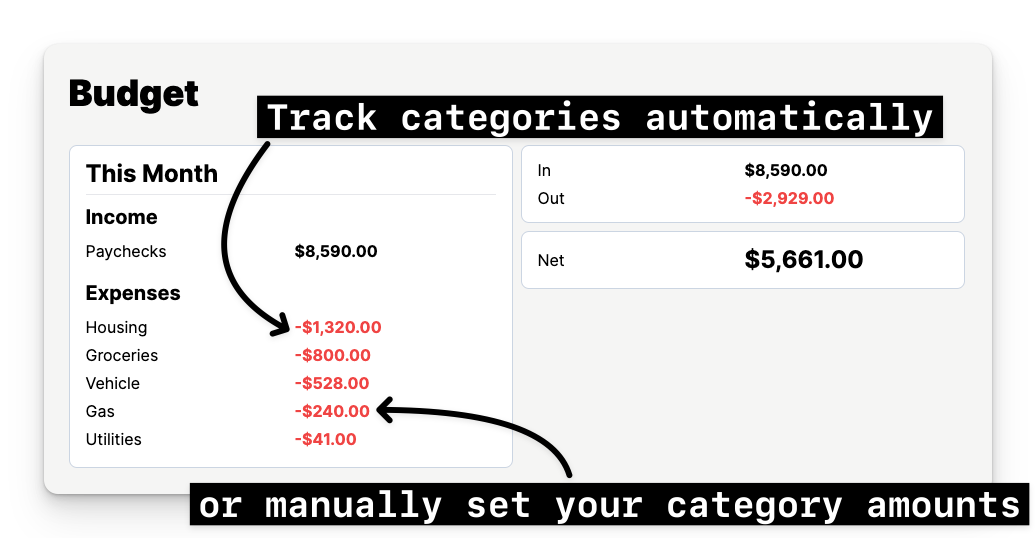 A budget that's maintainable for a change
Say goodbye to the hassle of traditional budgeting applications. With Kipos, you have the flexibility to set your budget categories with a recurring monthly amount or let the automatic tracking feature do the work for you based on the bills and payments you've set in Kipos.
Get a forecast of your account balance
Turns out time travel is possible after all. Forecast your account balance days, weeks, or even months down the road. Kipos factors in your upcoming payments and displays future balances based on future bills and paychecks.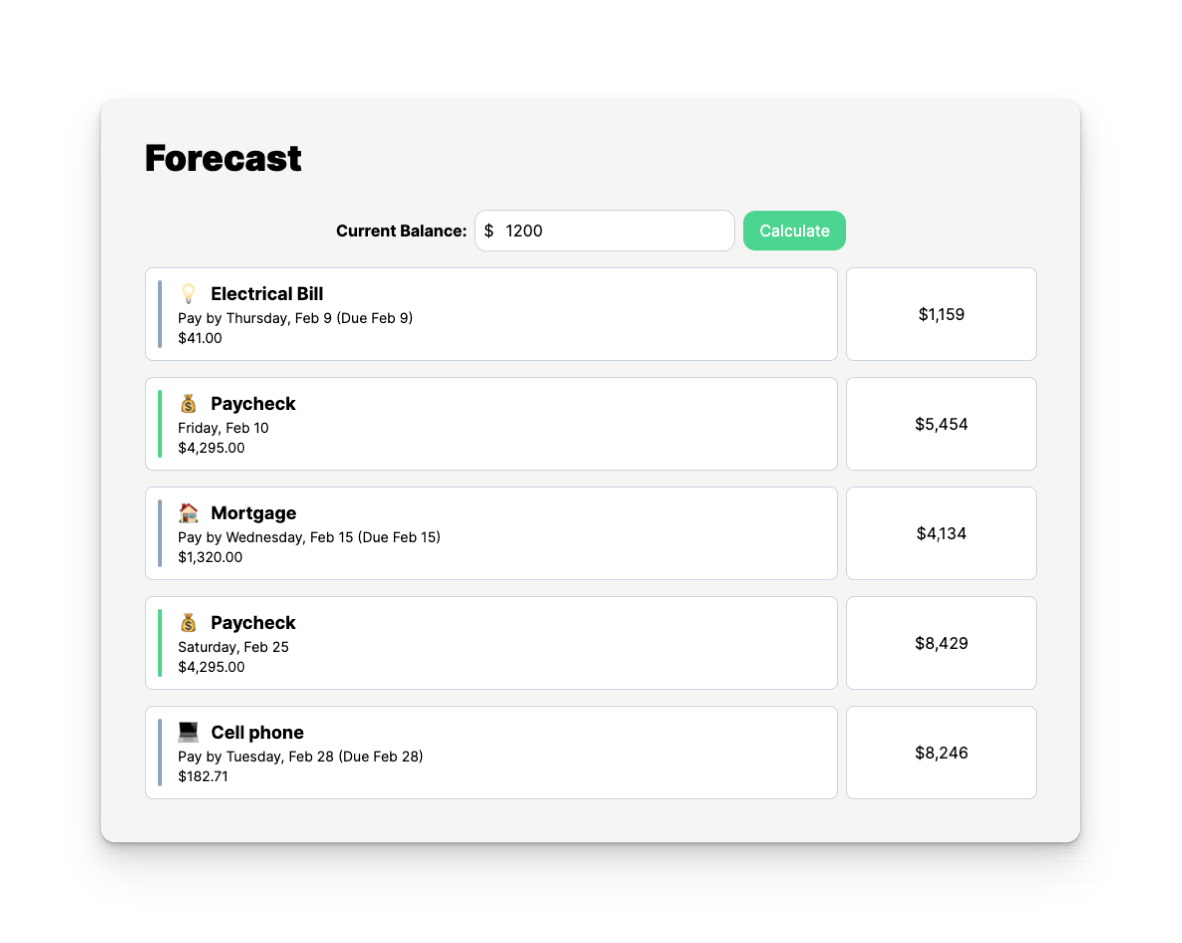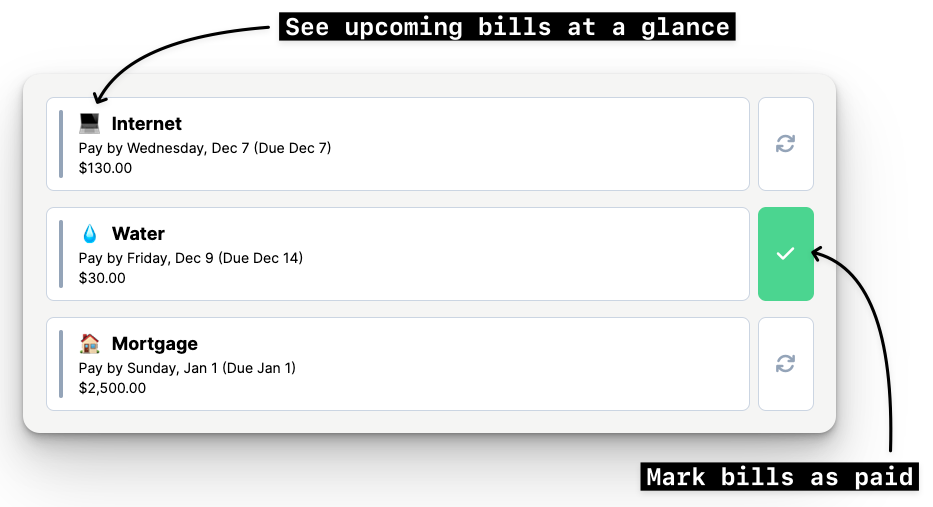 View all upcoming bills at a glance
Mark bills as paid and view all upcoming bills.
Stay on top of what's coming up with the dashboard
View what the next few days look like and see if any action is needed on upcoming bills and payments.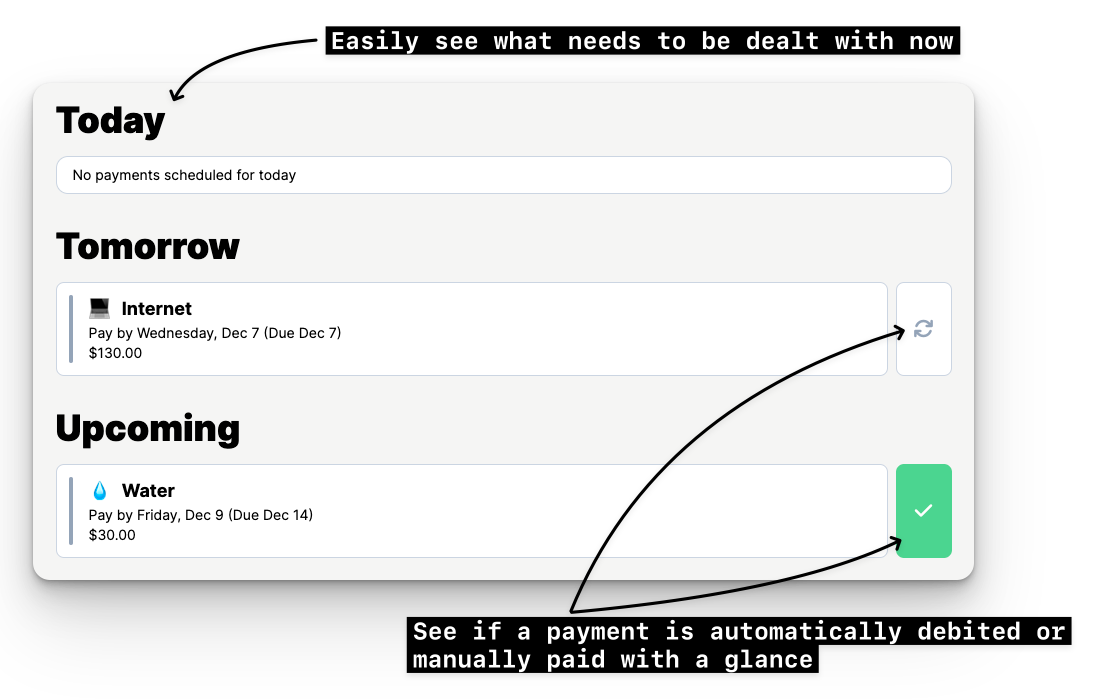 Just make sure you add your Kipos payment into Kipos! 🤓
100% free to get started and no credit card required